For the last couple of months or so I have discovered and become really inspired by macrame, especially by looking at everything that can be found on Instagram. So it was perfect timing for me, when February's Urban Jungle Blogger theme was plant hangers, I had to give macrame a go!
It is actually not very difficult once you get to know some simple knots. I have been looking at DIY blog posts and videos that have helped me. So far, it has resulted in this setup, with hanging planters in my kitchen window, along with a couple of wall hangers. The inspiration from Emily Katz' famous photo is obvious. But it just works great. I had a trip to the beach with my family one day to look for drift wood that I could attach the planters to. This way I didn't have to make too many holes in my century old wood panel.
I have now ordered a whole bunch of cord, so this is just the beginning. More macrame plant hangers is yet to come 🙂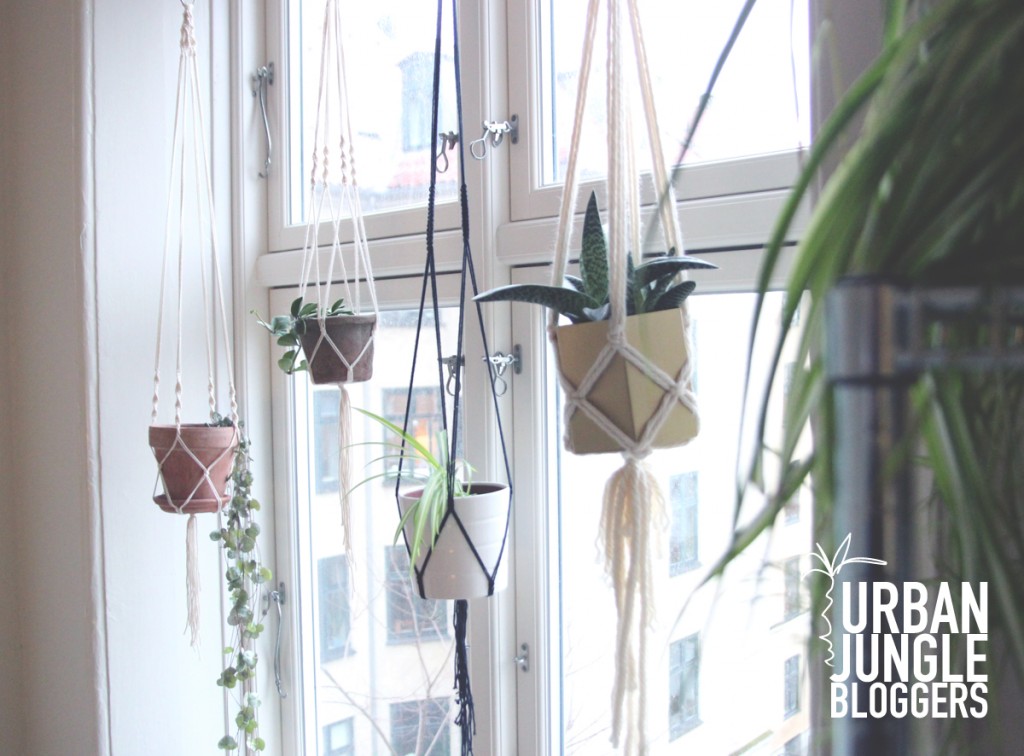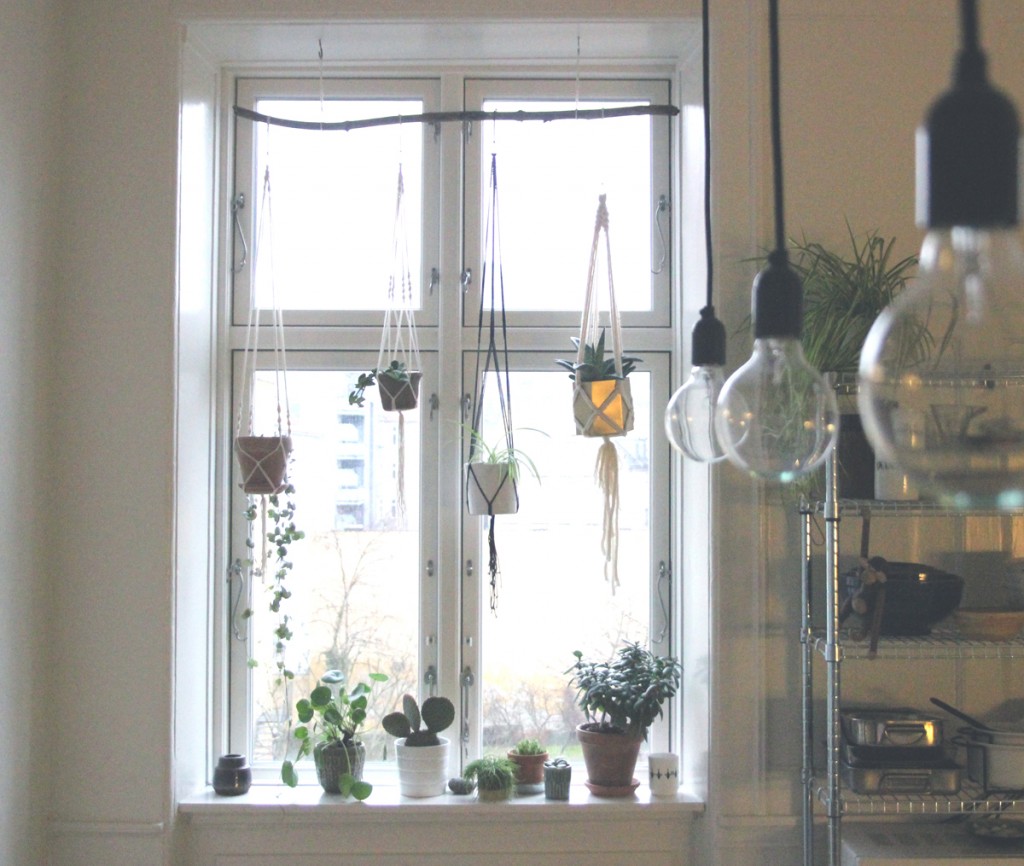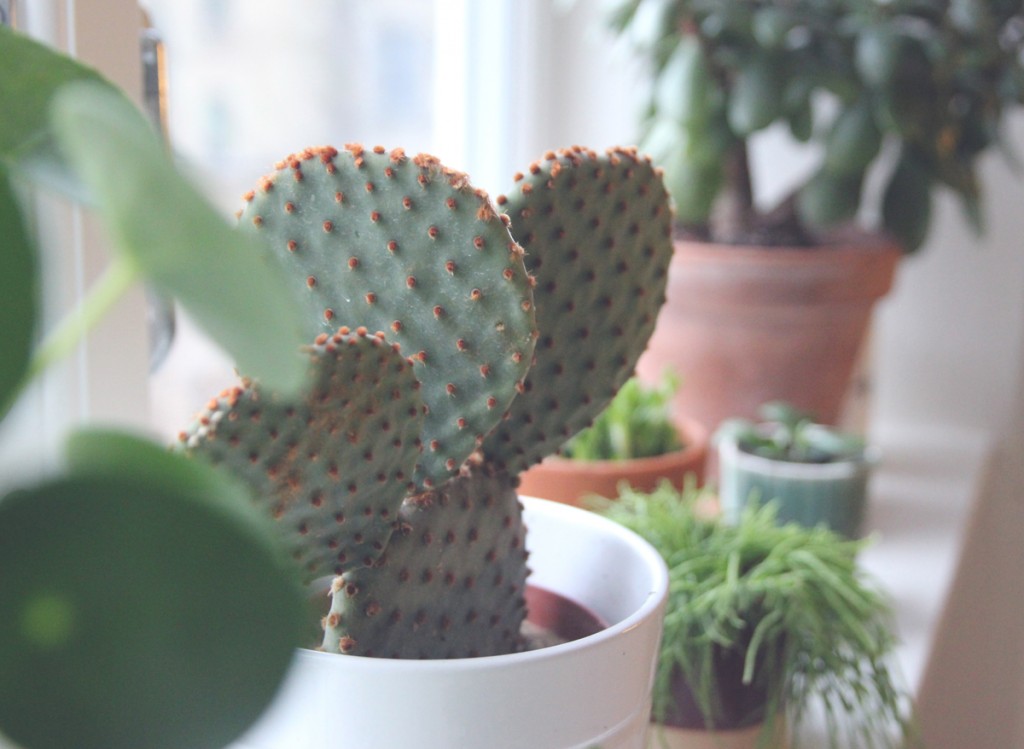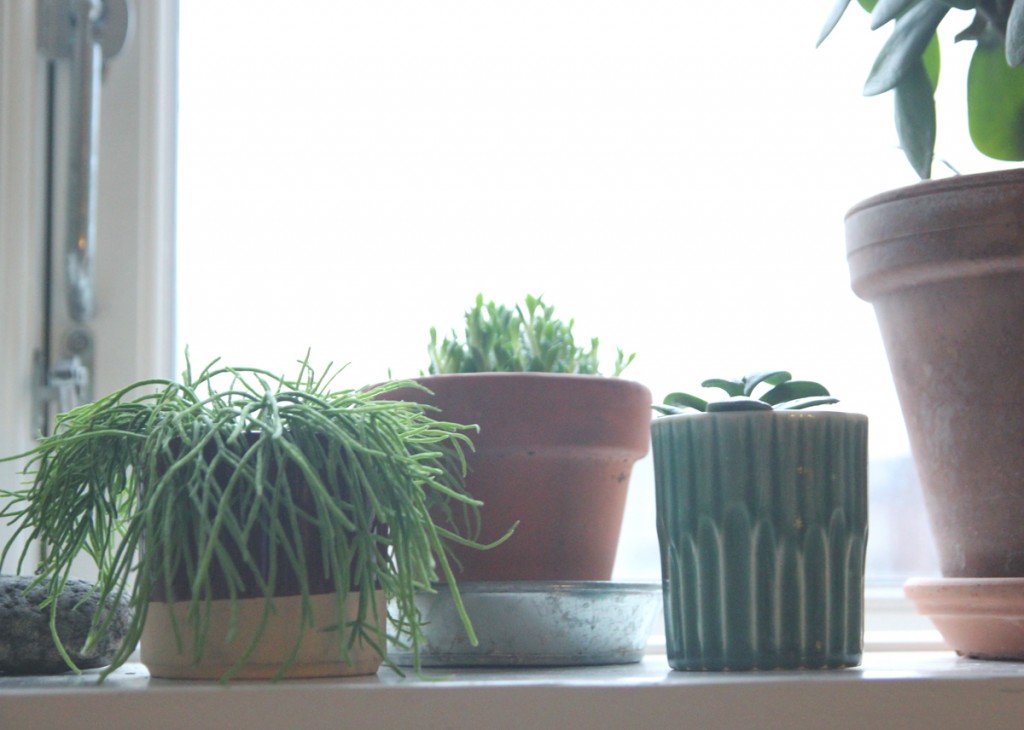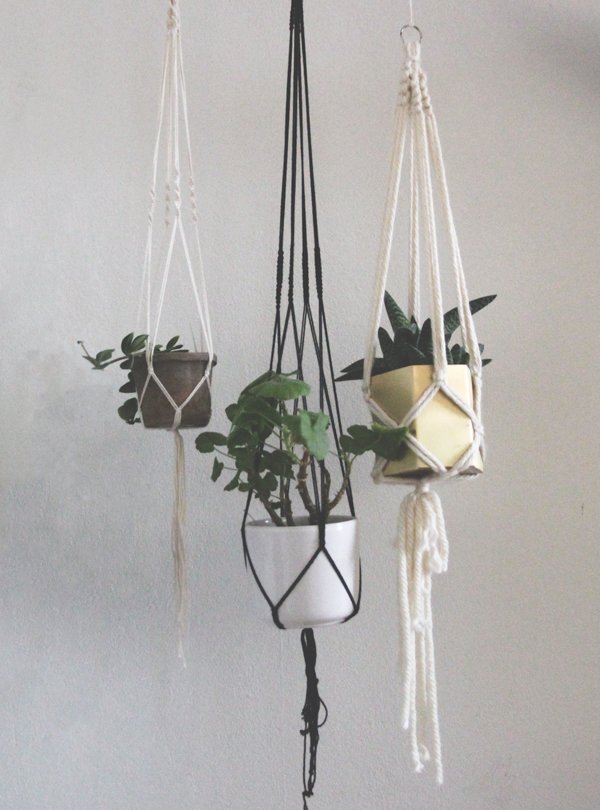 For those of you, who don't know Urban Jungle Bloggers, it is a community run and founded by founded by talented Judith of Joelix and Igor of Happy interior blog. Every month, bloggers from around the globe share ideas to create greener life.