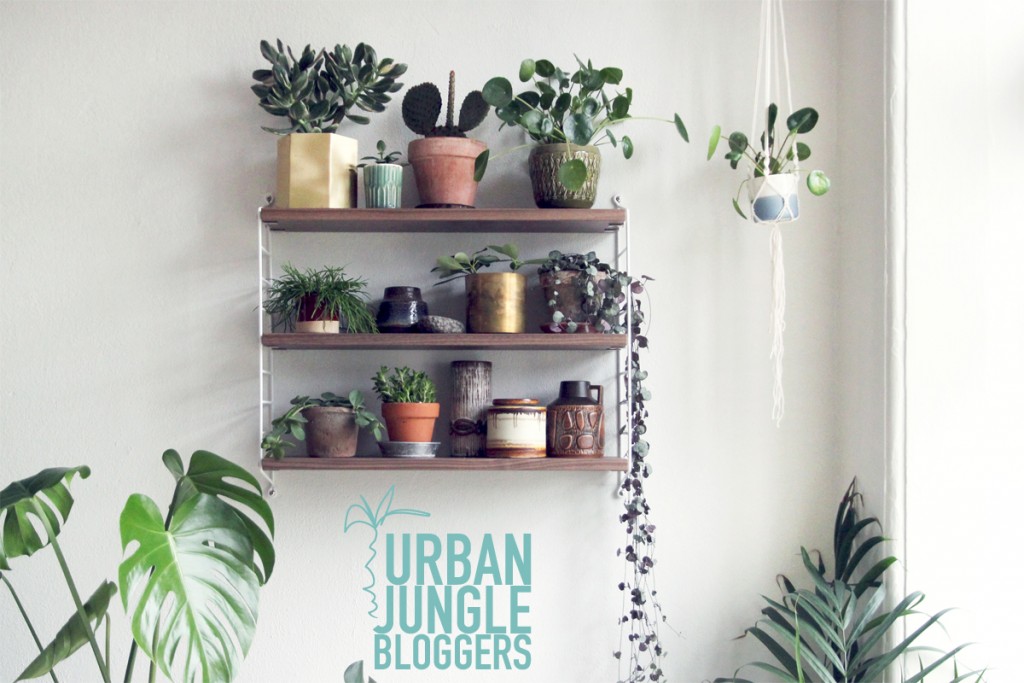 Actually I had not planned to do a post on this month's Urban Jungle Blogger theme. But recently, we have had to remove one of my favourite window sills. The one facing north and therefore home to a lot of my plants and plant hangers. The window has been torned down to make room for a balcony door, which of course is a really nice thing altogether (we are still waiting for the balcony).
But without that window sill, I have not been able to find enough room for our plants. So I ordered a shelf, which I put up today. And I couldn't resist to immediately place some pots and plants. This made me very happy to look at 🙂
I quickly took some pictures before the sun went down and I realised that this could actually make for a plant gang blog post. So here they are. It is not my entire collection, but most of it.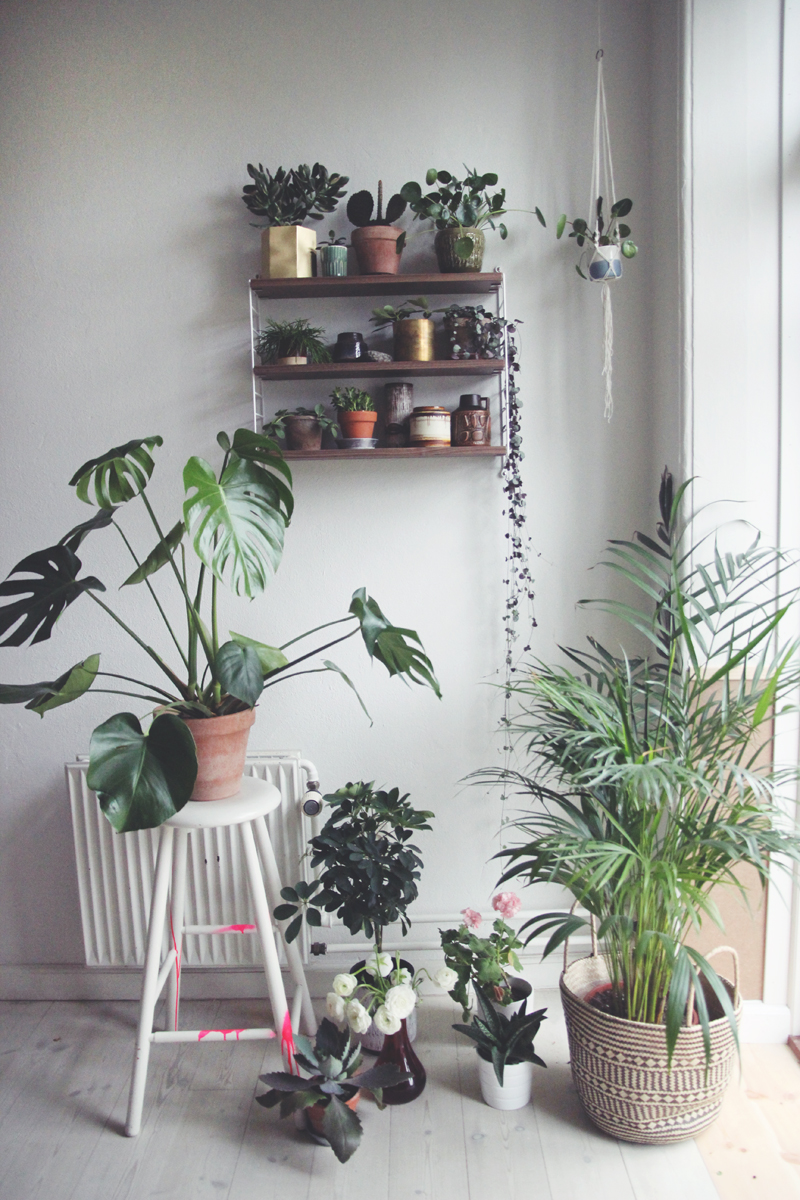 And by the way, I think there is always two sides of one story. So this is how our kitchen table looked like after putting up the shelf and taking the photos – just taken from a different angle. I just felt like also showing you the behind-the-scene look 🙂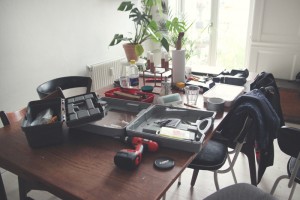 Remember to go check out the people behind Urban Jungle Bloggers. It is always such a nice inspiration to follow Igor and Judith online.