Jeg har altid haft en svaghed for planten pga. dens flotte blade, som har en fantastisk form og da jeg var yngre lavede jeg malerier af dens skygge. I mange år var det ikke en almindelig plante i butikkerne, og jeg havde desuden så mange dårlige erfaringer med at have planter i mit hjem, så jeg ville aldrig have mod på at have en selv.
Men nu har monsteraen mildt sagt fået sig lidt af et come-back og er blevet en modeplante. Så da jeg satte mig for at have flere planter i hjemmet, så måtte jeg have et eksemplar. Og det har jeg bestemt ikke fortrudt! Så hvis, der sidder nogen derude, som er betænkelige ved at have planter. Så kan monsteraen sagtens være et godt sted at starte.
Pasning
Den passer godt til en lejlighed, fordi den sagtens kan tåle at stå i skygge. Mener jeg har læst, at den helst ikke skal stå i direkte sol.  Den fylder dog en del, så det kræver også lidt plads. Jeg giver den en god sjat vand ca. en gang om ugen. I de varme sommermåneder får den selvfølgelig vand oftere og så tilføjer jeg gødning indimellem. Men jorden må gerne være tør indimellem. Da det egentlig er en tropisk plante kan den også godt lide at få vand på bladene, så jeg sprayer også bladene indimellem. Jeg synes den er virkelig nem at holde, og så er det en stor tilfredsstillede at se, når nye flotte blade vokser frem og folder sig ud.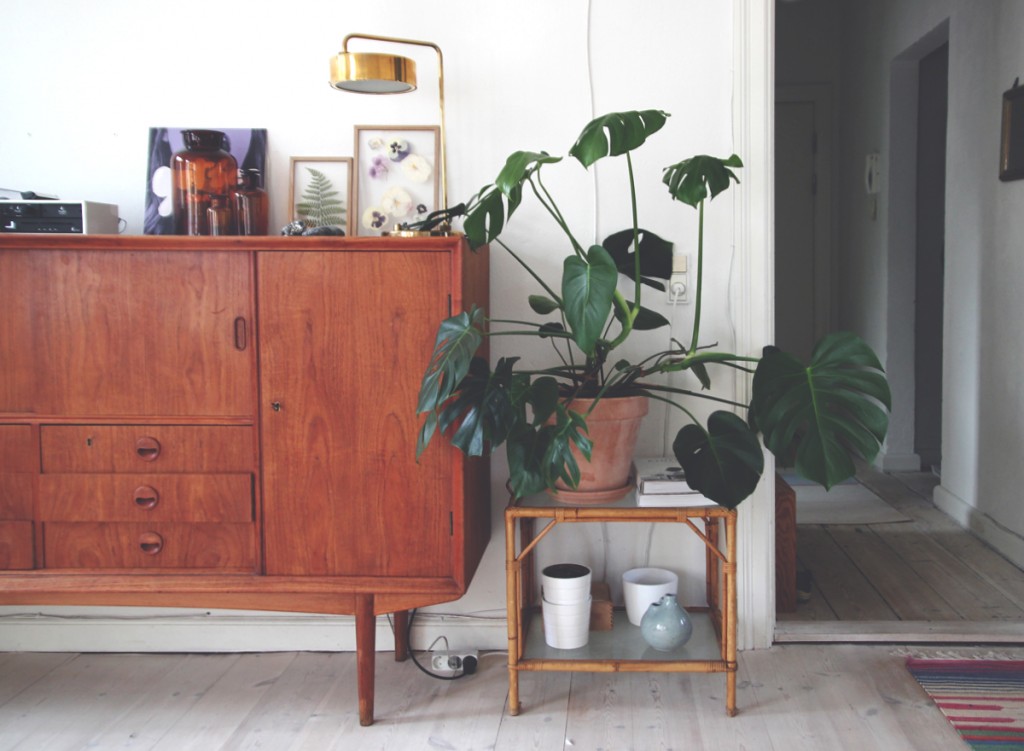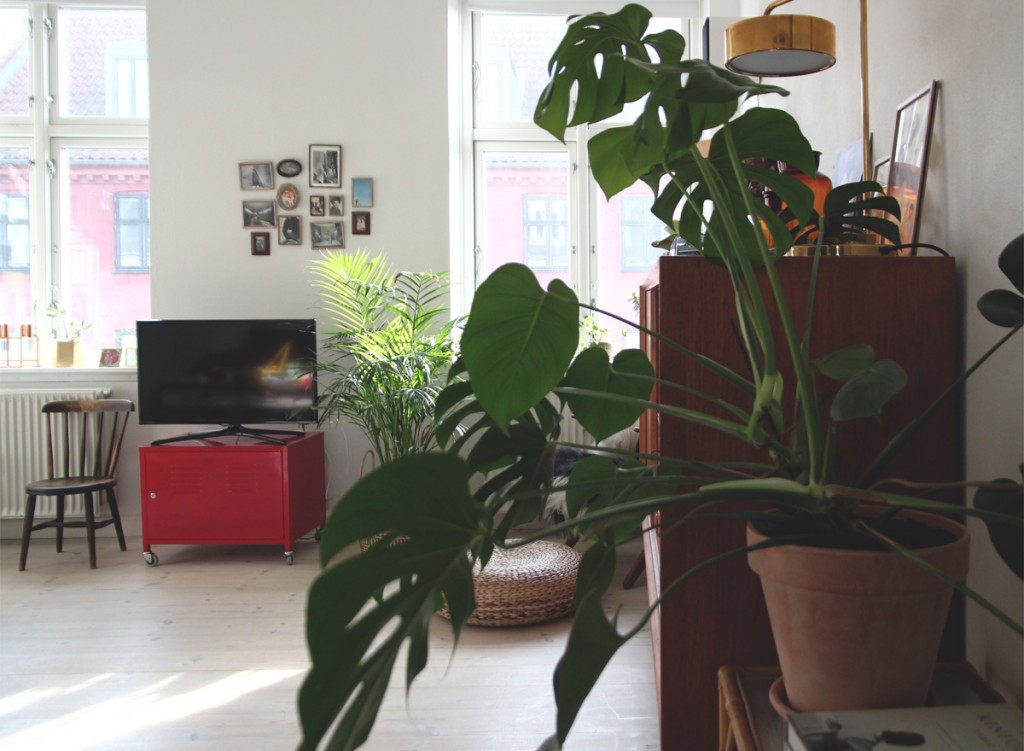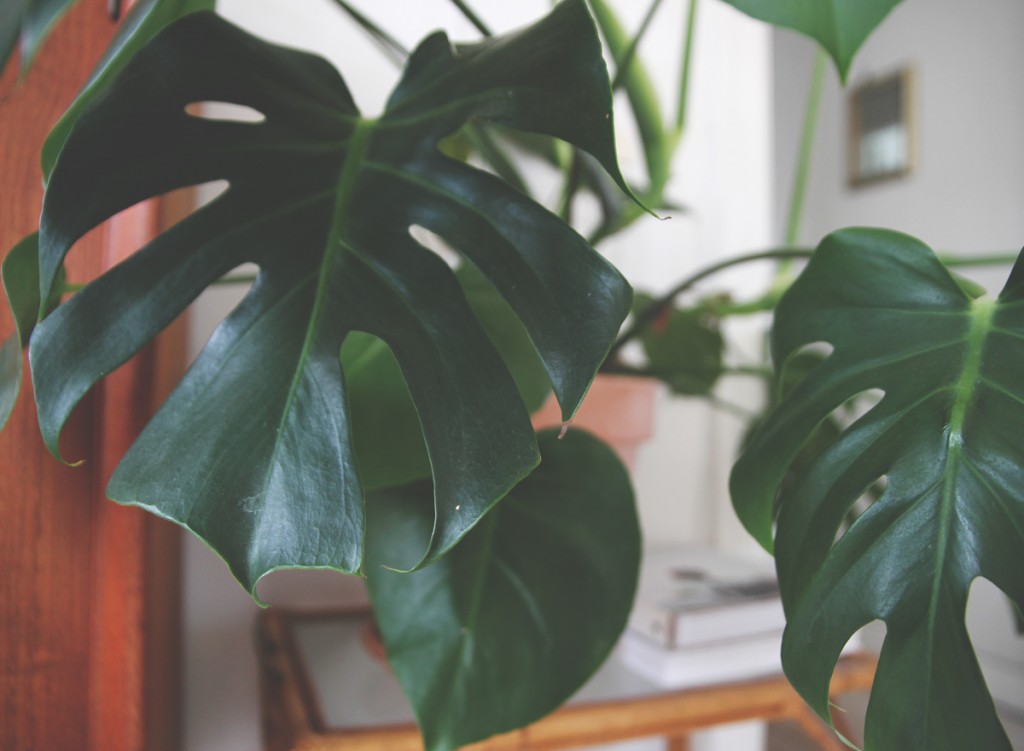 Images by @annejimi